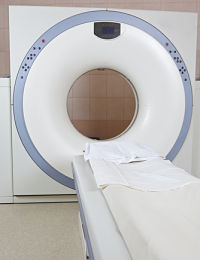 Radiology - Diagnostic Imaging Services
Our diagnostic imaging department is staffed by three full-time board certified radiologic technologists and one board certified sonographer.
Hospital Services Monday - Friday:
Bone density scans
CT scans(Abdoment/Pelvis, Chest, Head, Facial Bones,
IAC, Sinus, Spine, CTA, CT Enterography, Low Dose Lung)
General x-rays
Mammography
Ultrasounds
Mobile services - Weekly
MRI - Monday
Nuclear Medicine - as needed
PET scans - upon request
On-Call Emergency Services
Staffed by a radiologic technologist 24/7
X-ray exams
CT scans
Look for forms in the
Radiology Department
section to begin your registration process.
Facility Hours:
24 hours a day
7 days a week
365 days a year
Contact Us:
Phone:
(712) 382-1515
Fax:
(712) 382-1503
Right Care. Right Here.
At George C. Grape Community Hospital, we understand that healthcare is evolving. Advancements in medicine and strides in technology are providing local communities access to better healthcare. It is our desire to provide the best care in our region. Our staff will be here to help you and your loved ones when the need arises. The comfort and care of our patients is our major goal.
Services are provided without regard to race, color, national origin, handicap, age, gender, religious affiliation, or socio-economic status.
More details.