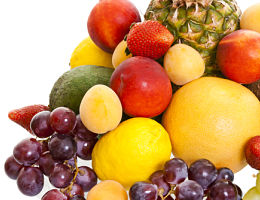 Nutritional Counseling
We want to help people make healthy food choices and form healthy eating habits. Our Counselor utilizes special training in nutrition to help patients get healthy and stay healthy.
Outpatient visits are arranged through a doctor's referral. After our counselor receives the consult order, an appointment is scheduled with the patient. Outpatients should check-in at the main lobby/reception desk.
One-on-one consultations with our Nutritional Counselor are designed to fit your lifestyle and meet your individual needs. Reasons to visit our counselor may include the following:
Diabetes
Heart Disease
High Cholesterol
Weight Management/Overweight
High Blood Pressure
Eating Disorders
Celiac Disease
Cancer
Increase Calories
Increase Protein
Physical Exercise
Loss of Appetite
Sodium Restrictions
COPD
Diverticulitis
---
Kay Wing, RD, LD, CDE
Profile Page
Facility Hours:
24 hours a day
7 days a week
365 days a year
Contact Us:
Phone:
(712) 382-1515
Fax:
(712) 382-1503
Right Care. Right Here.
At George C. Grape Community Hospital, we understand that healthcare is evolving. Advancements in medicine and strides in technology are providing local communities access to better healthcare. It is our desire to provide the best care in our region. Our staff will be here to help you and your loved ones when the need arises. The comfort and care of our patients is our major goal.
Services are provided without regard to race, color, national origin, handicap, age, gender, religious affiliation, or socio-economic status.
More details.