George C. Grape Community Hospital Re-certified as Level IV Trauma Care Facility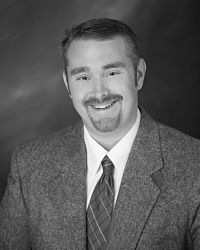 Hamburg, IA - The Emergency Department at George C. Grape Community Hospital has successfully completed the categorization and re-verification process to be re certified for three years as a Level IV trauma care facility.
"Trauma care is truly a team effort. Our high standard for delivering quality trauma services is demonstrated through the professionalism of our entire hospital staff. Our re-certification validates that we are committed to the community by providing high quality trauma and patient care," said Michael O'Neal, chief executive officer at George C. Grape Community Hospital.
An area trauma care facility may be located in rural or urban areas and have the resources to provide initial stabilization for all trauma patients and may provide surgical and/or critical care for trauma patients when appropriate. If specialty surgical intervention is necessary or if specialized care is needed, patients may be transferred to a resource or regional trauma care facility.
Iowa's trauma system is designed to assure that all people throughout the state have access to an organized delivery system for trauma care and that critically injured patients are rapidly stabilized and provided with the appropriate resources necessary to care for their injuries.
"Our ability to treat trauma patients quickly and effectively is vital to the communities we serve. We are able to respond to the needs of our trauma patients, and in some instances perform the required stabilization and rapid transfer of critical patients to a higher level trauma center," said David M Owen, ARNP, EMTPS, Director of Emergency at George C.
George C. Grape Community Hospital Leading the re-certification process for George C. Grape Community Hospital was David M. Owen and CEO Michael O'Neal . Kathi Brennan, serves as the Coordinator of the Emergency/Disaster Response Team.
Facility Hours:
24 hours a day
7 days a week
365 days a year
Contact Us:
Phone:
(712) 382-1515
Fax:
(712) 382-1503
Right Care. Right Here.
At George C. Grape Community Hospital, we understand that healthcare is evolving. Advancements in medicine and strides in technology are providing local communities access to better healthcare. It is our desire to provide the best care in our region. Our staff will be here to help you and your loved ones when the need arises. The comfort and care of our patients is our major goal.
Services are provided without regard to race, color, national origin, handicap, age, gender, religious affiliation, or socio-economic status.
More details.