Auxiliary Membership Drive 2019-2020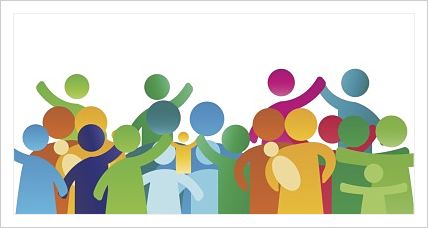 ---
The annual George C. Grape Community Hospital Auxiliary membership drive officially begins the first week of December and corresponds with the annual Cookie Walk and Tree of Lights campaign. Our membership is open to all persons interested in supporting our community hospital.
The purpose of the Auxiliary is to serve and assist the hospital in promoting health and welfare in the community. Through your membership fee of $5.00 per year (active or inactive), each person contributes to the success of our organization's goals. An active member can be involved in Auxiliary business meetings, help staff the gift shop or help with fund raisers and other hospital projects. If being inactive is your choice, you can be a member on the enclosed membership card.
Through funds raised from projects such as the Cookie Walk and Tree of Lights campaign, the Auxiliary has been able to donate over $5,000 to purchase a Glide Scope for the emergency room, a bariatric chair for the Laboratory Department, and a new wheelchair. Also, the Auxiliary has been able to support two health related scholarships for $500 each. These projects are beneficial to the hospital and the well-being and care of the patients.
The Auxiliary's membership committee thanks all those who have contributed their time and generosity in support of the projects the Auxiliary has undertaken. We sincerely hope you will join the Auxiliary this year as we work together to keep our hospital a vital part of our community and area. If you have any questions, or would like to receive additional information concerning Auxiliary membership, please don't hesitate to contact Marilyn Gude at (712) 382-1745.
Auxiliary Officers: President, Judy Holliman; Vice-President/Secretary, Elaine Howard; Secretary, Barb Lamb; Treasurer, Ruth Paper.
Membership Committee: Marilyn Gude, Cheryl Sheldon, Kathy Boatman.
Visiting Hours:


Daily Hours

8:00 am - 8:00 pm

Check-in at Main Entrance


After Desk Hours | Weekends

Ring the Bell at Entrance

Or, call the number below

Emergency Room Hours:


24 hours a day

7 days a week

365 days a year

Outpatient Clinic Hours:


Monday - Friday

7:00 am - 3:30 pm

Saturday Clinic Hours:
Contact Information
Schedule Your Visit:
Right Care. Right Here.
At George C. Grape Community Hospital, we understand that healthcare is evolving. Advancements in medicine and strides in technology are providing local communities access to better healthcare. It is our desire to provide the best care in our region. Our staff will be here to help you and your loved ones when the need arises. The comfort and care of our patients is our major goal.
Services are provided without regard to race, color, national origin, handicap, age, gender, religious affiliation, or socio-economic status.
More details.